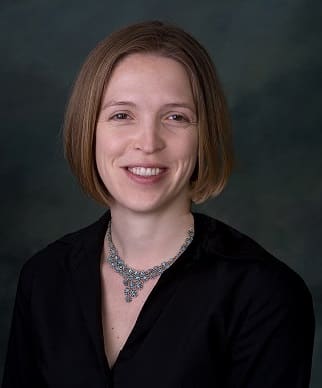 Heather C. Lench, PhD
Professor of Psychological and Brain Sciences
Senior Associate Vice President for Faculty Affairs

Department of Psychological and Brain Sciences

Texas A&M University

4235 TAMU, College Station, TX 77843-4235
Dr. Heather Lench is an internationally recognized expert in the psychological processes that shape how people think and behave. While completing her Master's degree in Experimental Psychology from California State University, Fresno, she also completed training for Marriage and Family Therapy. This combination of learning about the science behind psychology research and hearing the struggles of individuals and couples gave her a life-long passion for taking scientific findings and sharing them with people to improve their lives.
Earning her Ph.D. at University of California, Irvine, she developed a line of experimental work that showed how people's unconscious intuition and emotions impact the decisions they make. She is currently Professor at Texas A&M University in the Department of Psychological and Brain Sciences, and Senior Associate Vice President for Faculty Affairs. There, she directs the Emotion Science Lab that focuses on giving people the tools to use their emotions.
Dr. Lench's research reveals how emotions impact people, from quick intuitive evaluations that something or someone is good or bad, to specific emotions like boredom and anger. She has published over 60 scientific articles, a textbook on statistics, five theoretical reviews, and been invited to contribute twelve book chapters and one edited book, on her ideas and findings about how people's desires and emotions shape what they see in the world and in other people. She and her students engage audiences through presentations at conferences and meetings around the world, from the Academy of Science in Beijing to local conferences with university donors and supporters. Dr. Lench regularly shares this work across news, radio, and social outlets, featured in outlets such as Wired, NPR Science Friday, BBC, and Shondaland, the work is covered across media platforms, including US News & World Report, Huffington Post, Futurity, Yahoo!, and writes pieces for outlets like Psychology Today and Aeon. Her work has been recognized through funding from the National Science Foundation and a John Templeton Foundation working group, her receipt of the American Psychological Association New Investigator Award in Experimental Psychology, selection for the honor of a 2020 Society of Personality and Social Psychology Fellow, and a 2022 American Psychological Association fellow.
Dr. Lench loves her research and engaging colleagues, students, and the public in the findings and work. Her true passion is to share the insights from this work with a broad audience in ways that can be useful to people.